We will be exhibiting at the Alzheimer's Show 25-26 March 2022 Business Design Centre, Islington London.
You can find us on stand B4, so please stop by for a free demo of our exciting interactive sensory projection systems for dementia care.
OMi's Director of Operations Trevor Nell, will be speaking on the Impact of the Mobii Magic Table in Dementia Care on Friday 25th March 10.50 – 11.10.
If you would like to attend The Alzheimer's Show 2022, we have a limited number of free tickets available, please visit: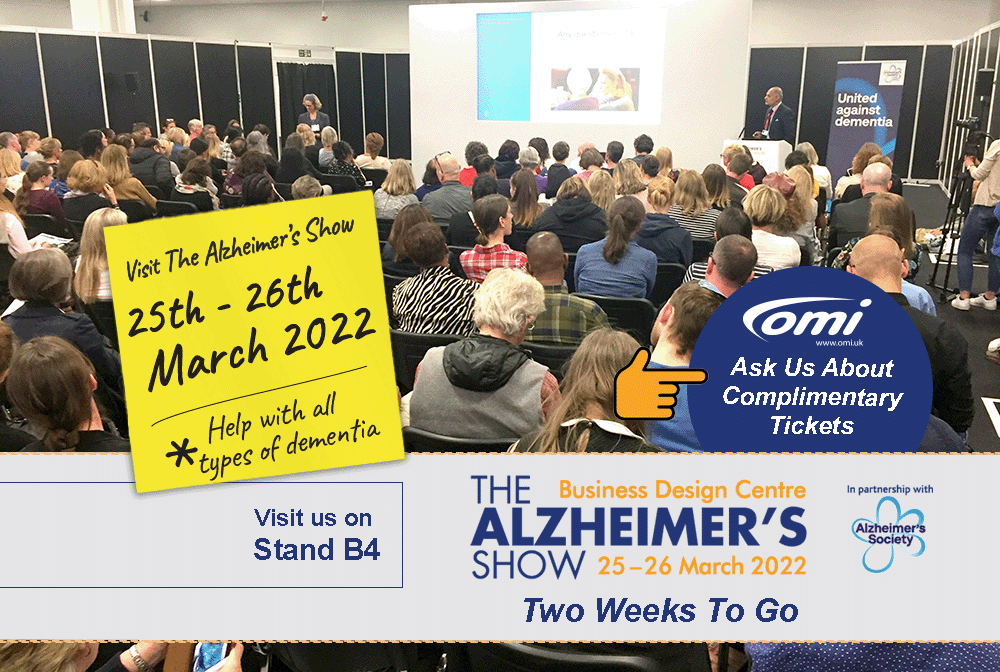 We are excited to offer you the chance to acquire complimentary tickets to The Alzheimers Show
As partners and supporters of the Alzheimer's Show we have a limited number of tickets to share with you on a first come first served basis.
For more information on this years Alzheimer's Show please visit: https://alzheimersshow.co.uk/