meaningful activities • social • cognitive • physical • emotional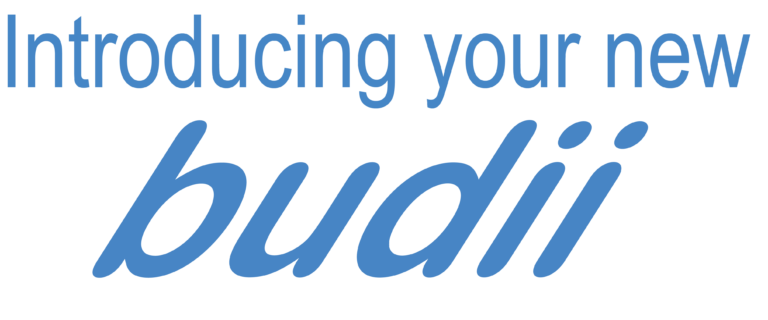 Budii is a compact, wall-mounted interactive floor or table projection system for home use, designed to deliver engaging and meaningful activities for those with age-related conditions, mental health or other physical health concerns.
By responding to the smallest of movements, the system provides sensory stimulation, while improving general wellbeing, emotional stability, the sense of belonging, increasing physical energy, social interaction and the ability to share and enjoy!
Budii can be used in-home, in a shared-care facility, or in a community setting. It can be used independently or with the help of a care professional or a member of family – including grandchildren.
The wide range of activities supplied include: tranquil water scenes, colouring scenes, nostalgia recall, quizzes, revealing objects, and others. More energetic activities include: splatting moving objects, playing ball games, and catching virtual objects. Games are competitive or for pure enjoyment.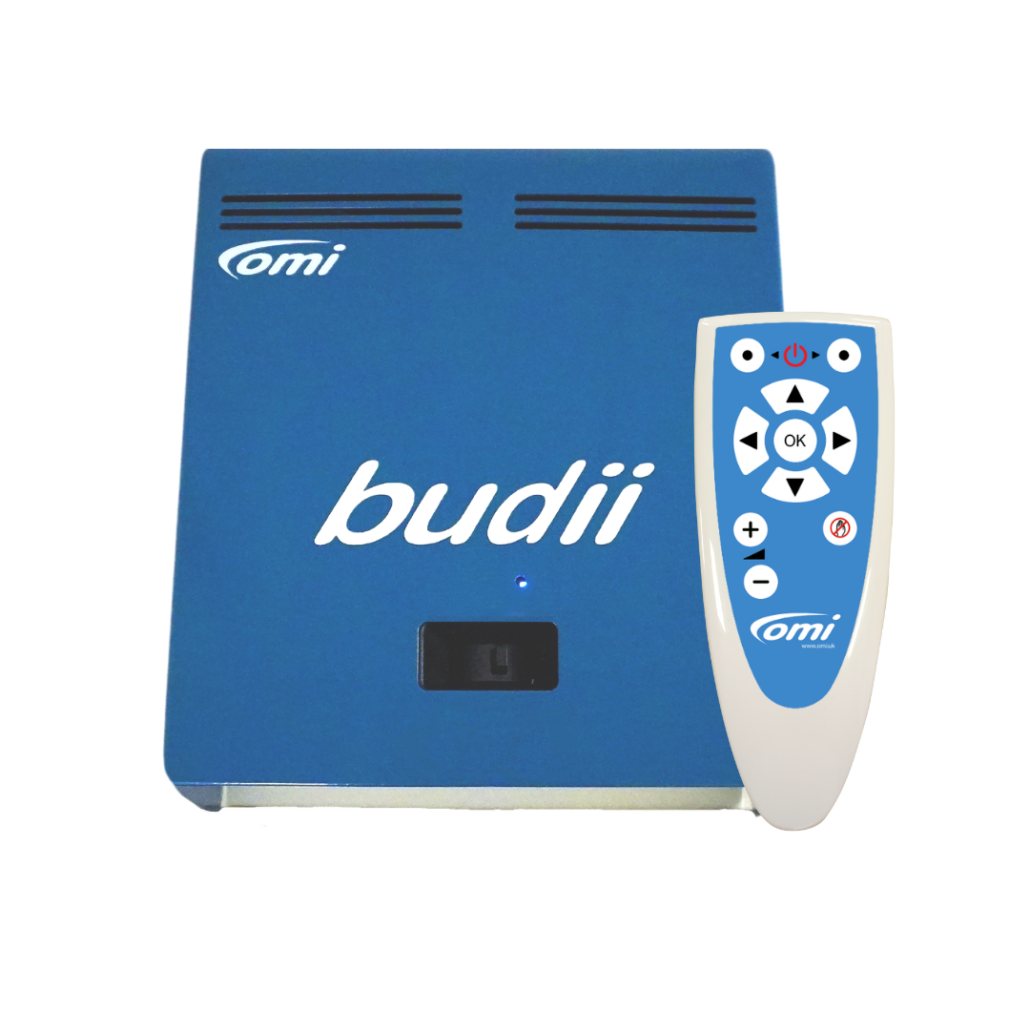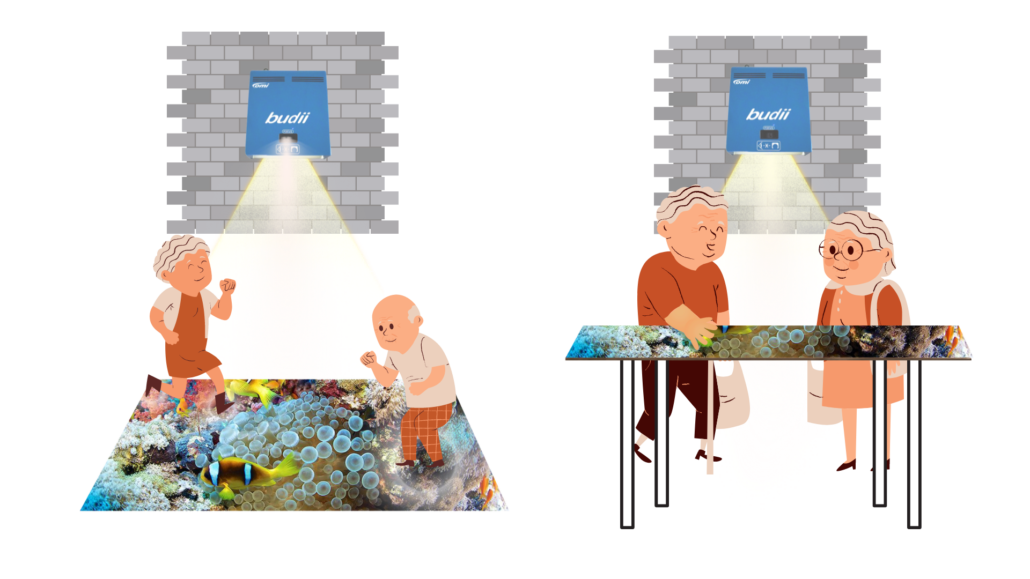 Budii is our brand-new sensory system, specifically designed for the elderly. This compact unit is modelled on our multi-award-winning Mobii system, that is widely used in institutions across the UK, and world over.
It helps those with challenges in the following areas:
Dementia and cognitive decline
Communication and interaction
Social, emotional and mental-health difficulties
Sensory and or physical ability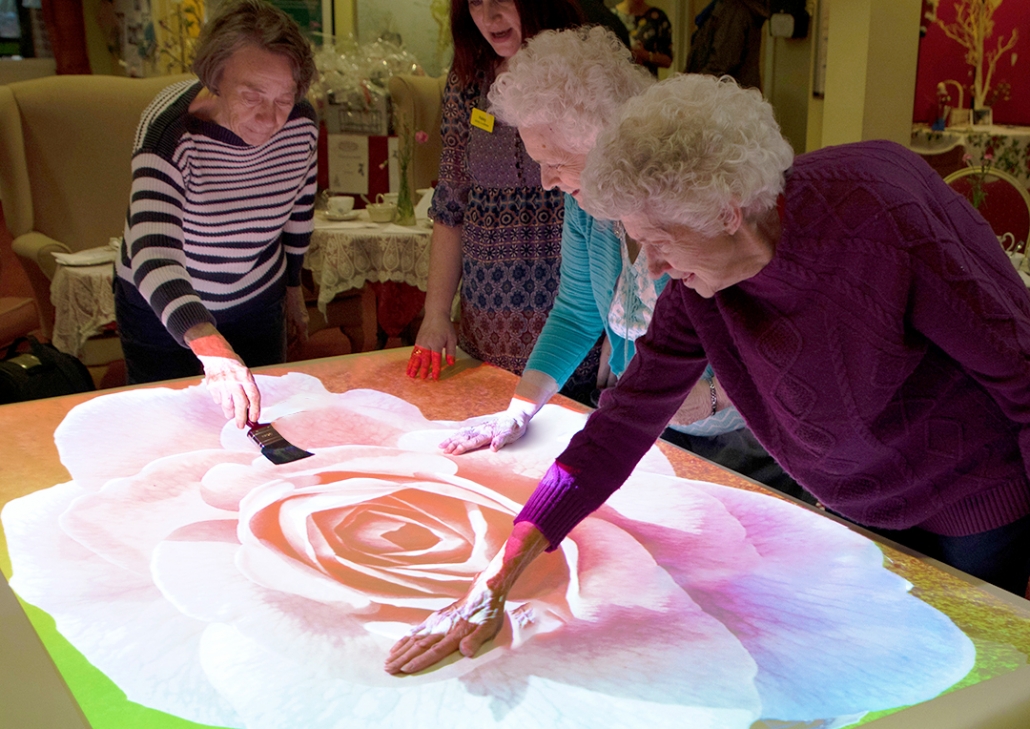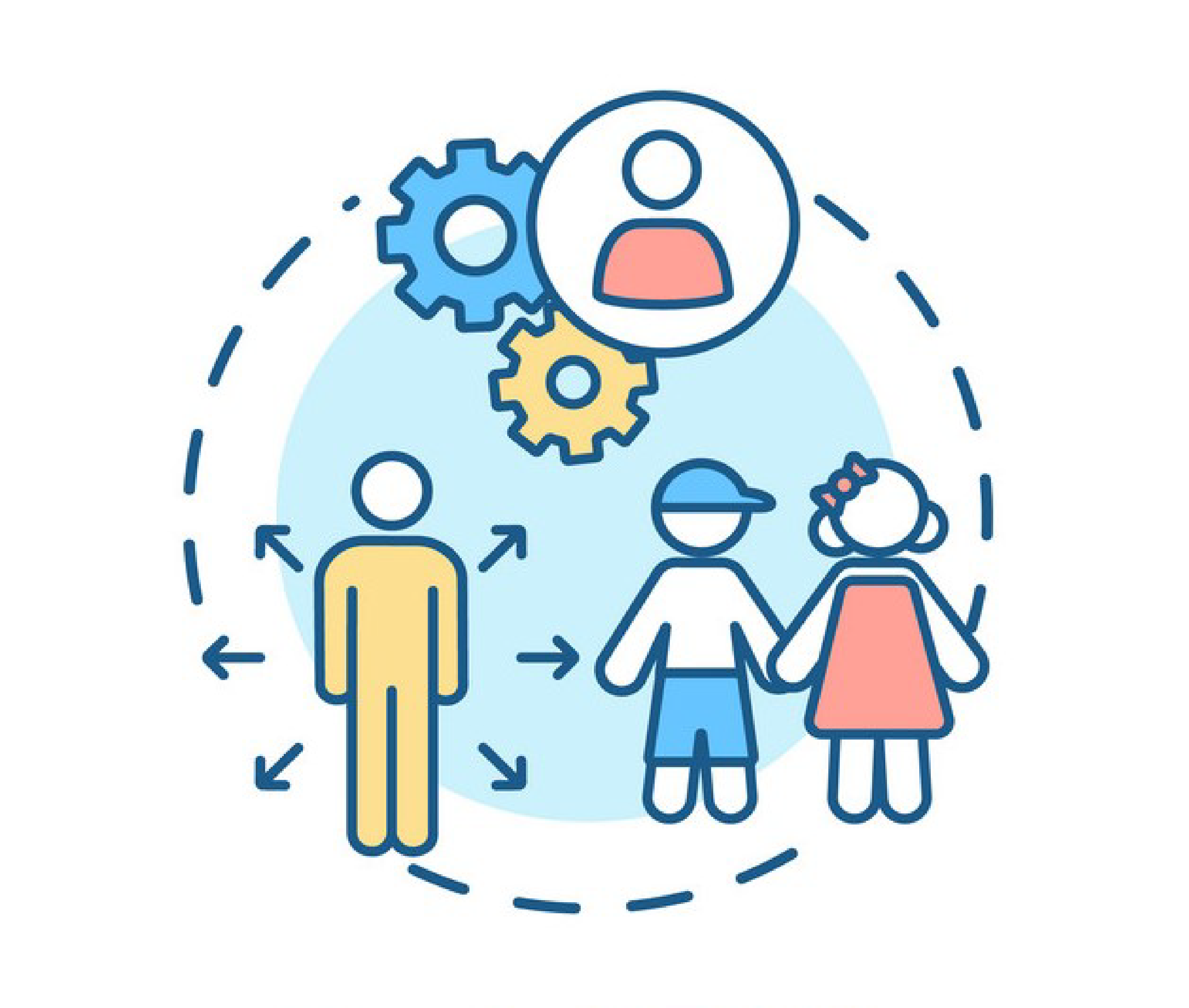 Cognitive Stimulation / Engagement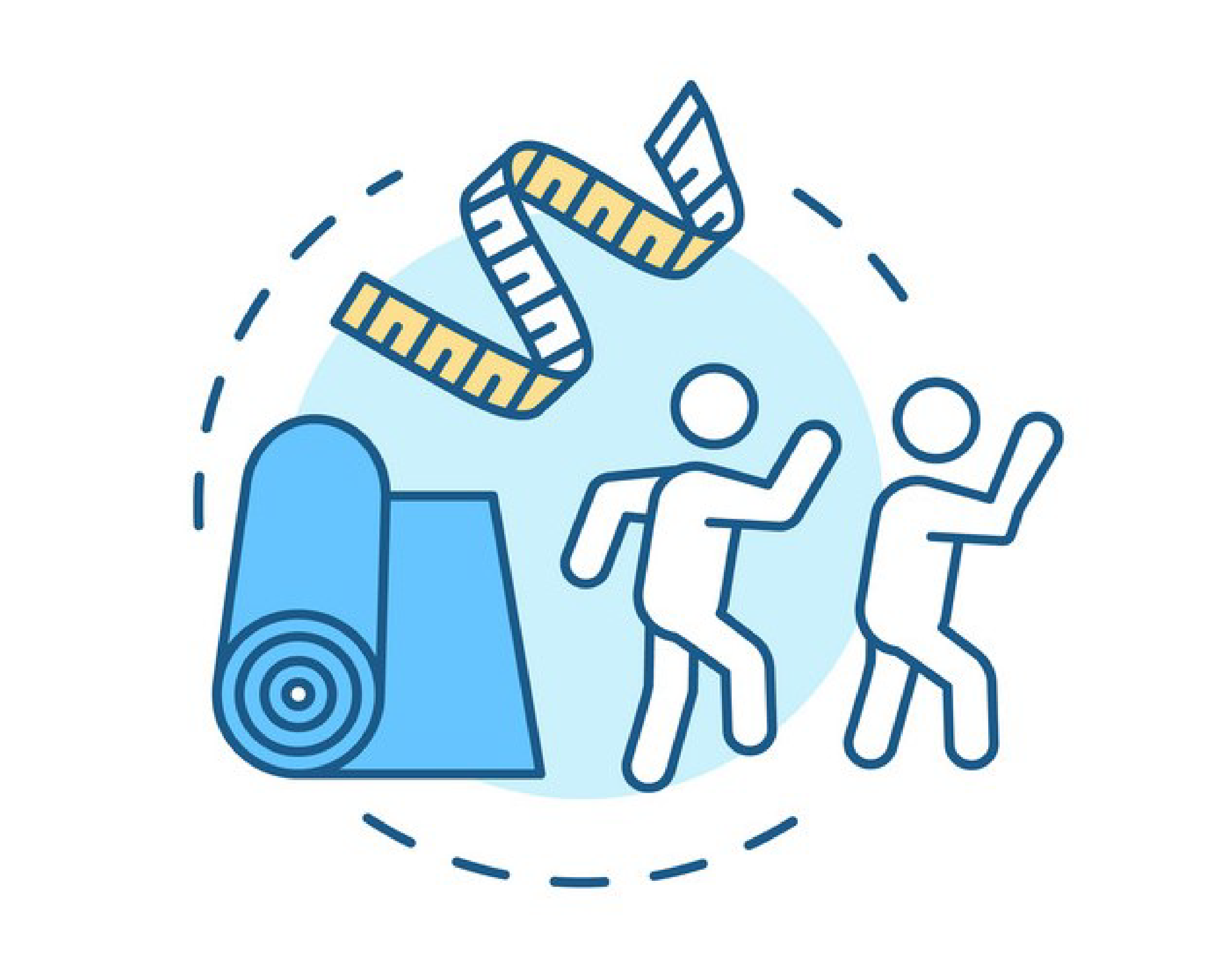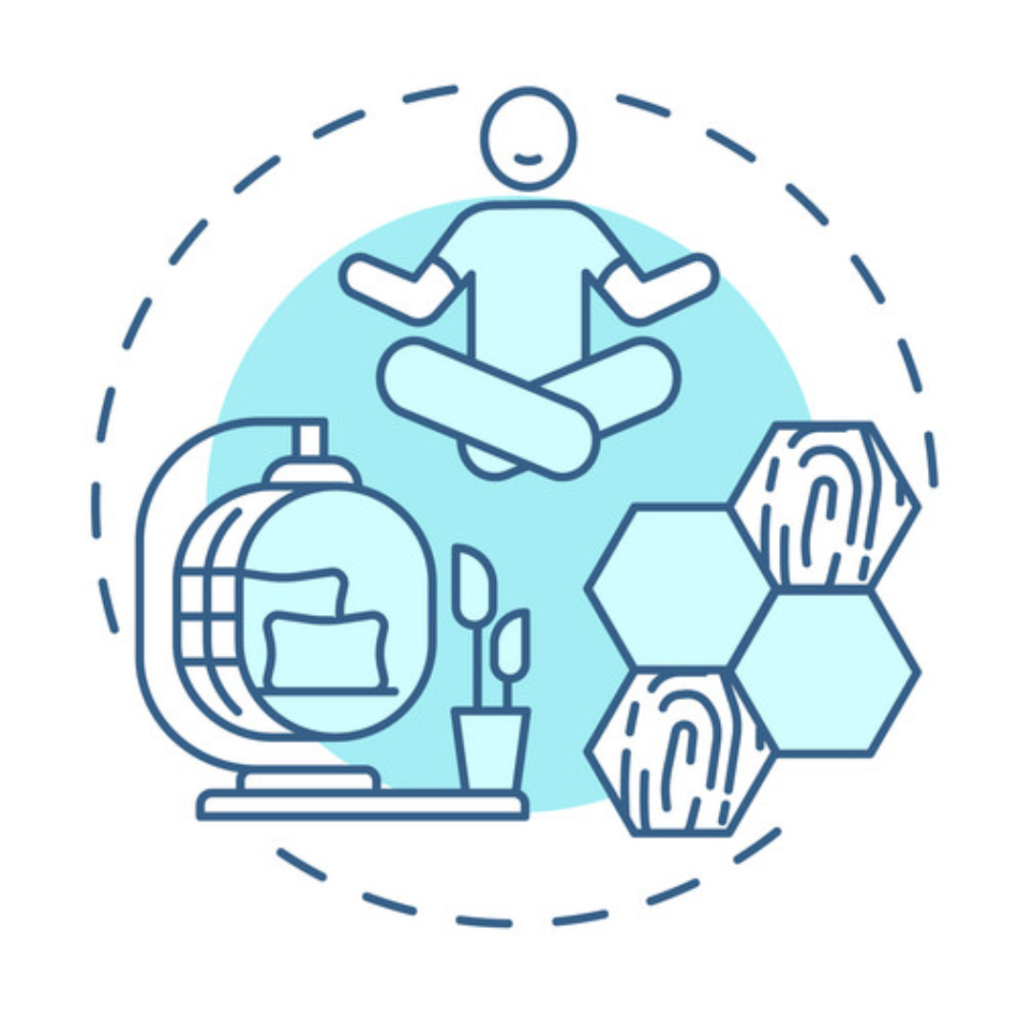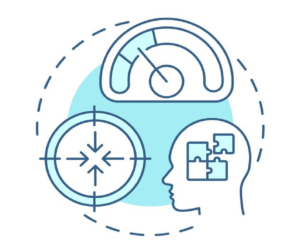 Which activities are included?
The system is supplied with the Budii Care suite containing 120 carefully selected meaningful activities and is expandable to 500+. These activities have been developed in collaboration with experts in the Care sector over the past 17 years, and are embraced and endorsed by care and dementia professionals. Our research findings show (read the Mobii Research) :
Encouraging movement, improvements in emotional wellbeing, improved reminiscence through nostalgia, enhanced sensory responses and interactions
Popular games and activities
Where and how do I install Budii at home?
The system can be mounted on any suitable wall, using the bracket provided, at a suitable height between 1.4m and 2m.
The higher it goes, the higher it is mounted, the larger the projected image. As a guide, at a height of 1.8m, the image will be 1m wide on a table, or 1.8m wide on a floor. It is advisable to install the unit away from natural sources of light. 
For safety reasons we recommend installation to be carried out by a professional tradesman – comprehensive instructions included in the product manual.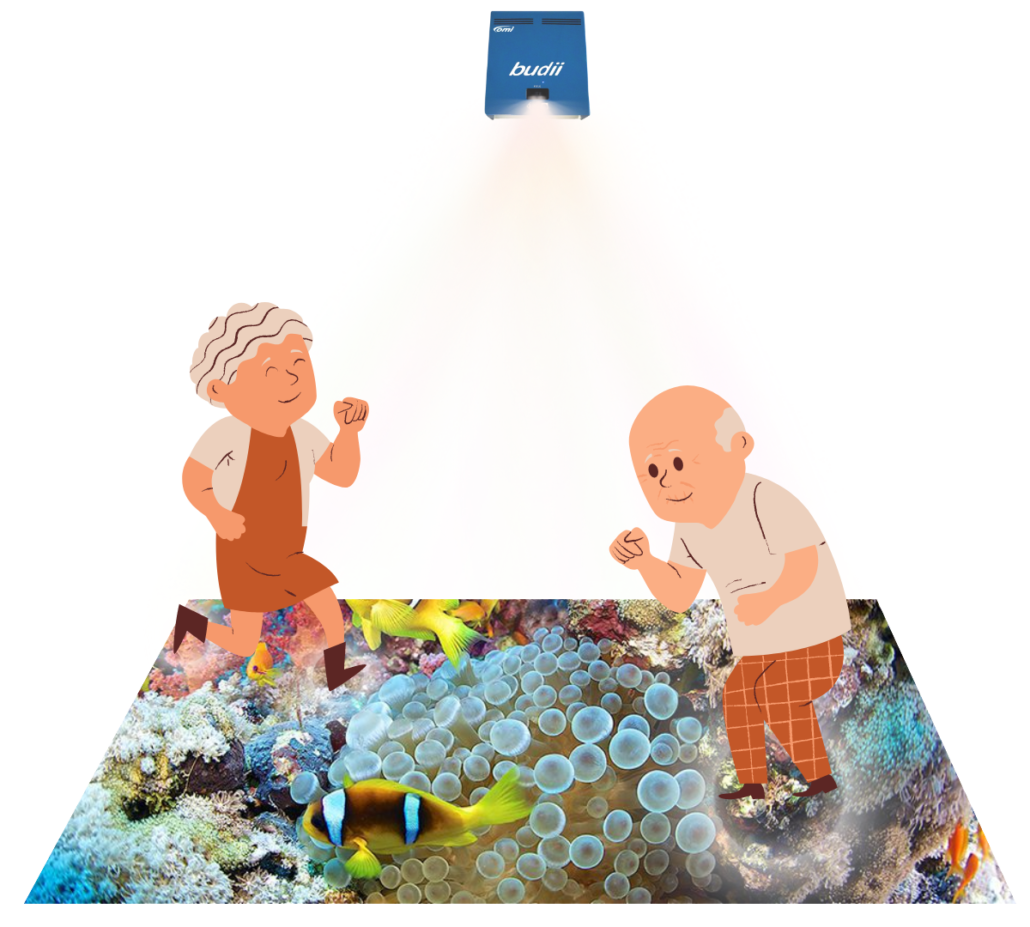 The Budii can be easily switched on and off from its user-friendly remote control. Navigation is simple using the arrows on the remote.
Just press 'OK' to load your chosen activity, and away you go. 
All activities and games are colour coded, and are easily found on the home screen. Each activity has its own name, description and relevant note, along with cues for its use. 
Using the Auto Play feature, the system can run autonomously by cycling through activities on timed basis, without the need for supervision or an instructor.
Interaction Freeze is another useful feature that allows activities to be paused. This provides a breather to prompt conversation and stimulate short-term memory recall. 
A comprehensive user manual provides guidance and ideas on how to get the best from your Budii.
What surface can it project onto?
For best results we would suggest projection onto white or light/pastel coloured smooth surfaces with no patterns. Ideal surfaces include:
Table
Wheelchair trays
Bed covers
Floors
Or any other suitable horizontal surface.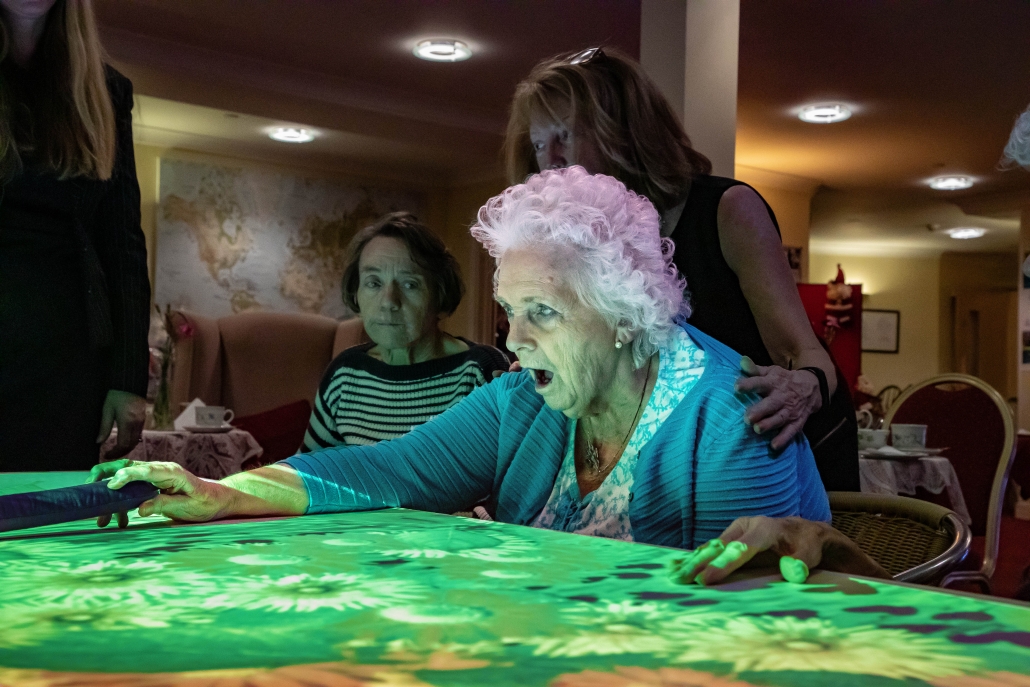 The system is provided with the following elements:
The Budii unit – preloaded with the Budii Care suite
Remote control
Wall bracket
3-metre mains power cable
User manual
Product manual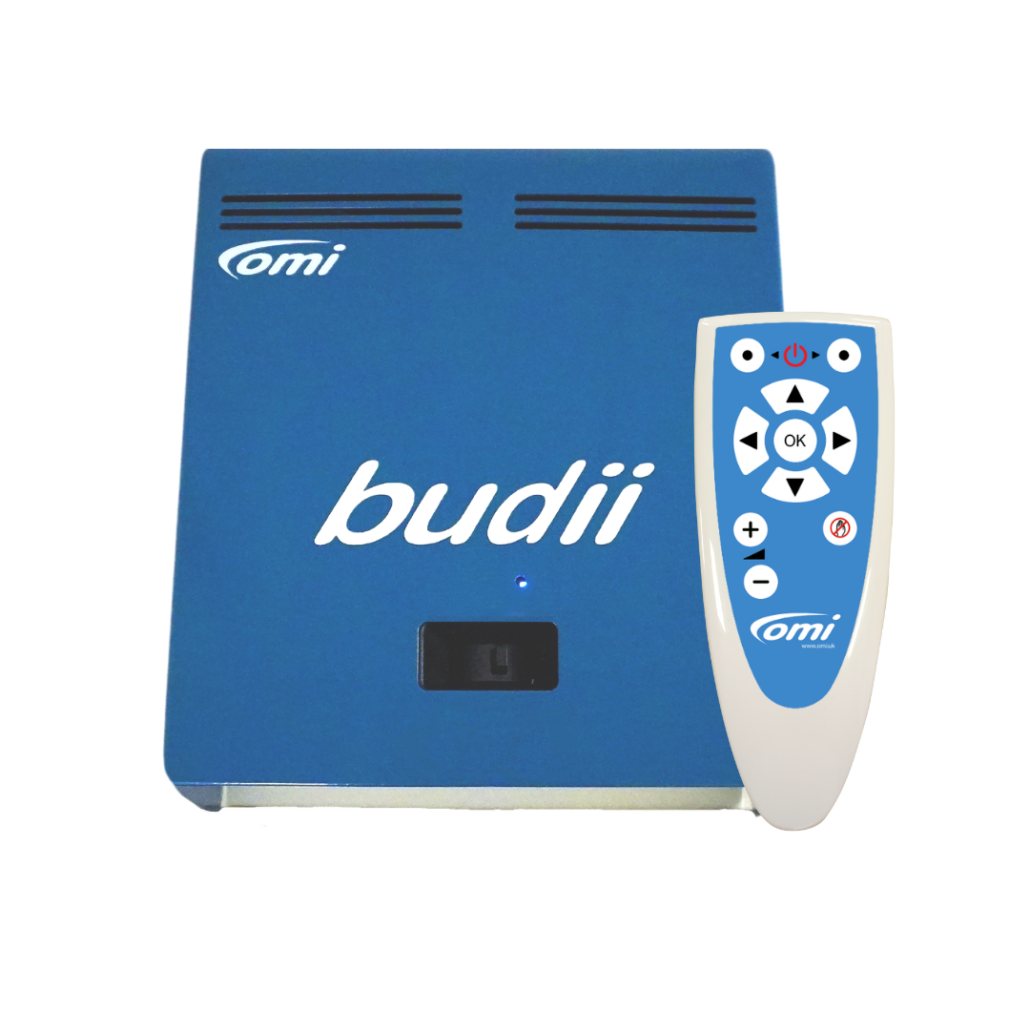 To order a Budii system, please use the contact us form below or call us on: +44 (0) 1442 215 555
Complete Budii system price £2,995- ex VAT
Please ask about our lease and rental options!
Lease and rental options available – ask for details!
This product qualifies for VAT exemption