fun • stimulating • educational • calming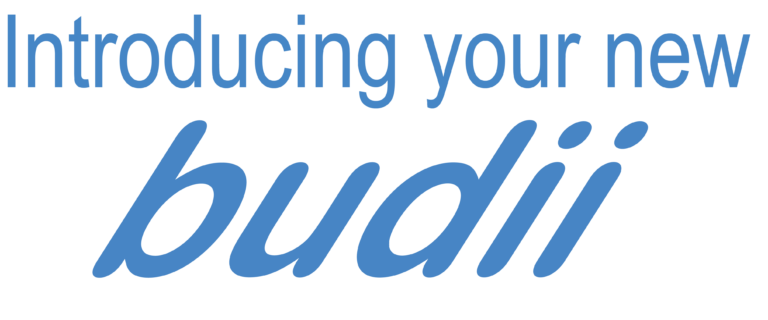 Budii is designed to deliver engaging, and meaningful activities for children with a wide range of special-educational needs and disabilities.
Activities can be enjoyed independently by a child, without continuous adult supervision, or can include friends, carers, siblings, parents and grandparents. Even pets can participate!
By detecting the smallest of movements, Budii provides sensory stimulation, supports learning through fun, improves communication and motor skills, reduces anxiety, and has a calming effect.
The projection technology turns any table or floor surface into a exciting and vibrant play area. The unit is easily wall or shelf mounted for in-home use.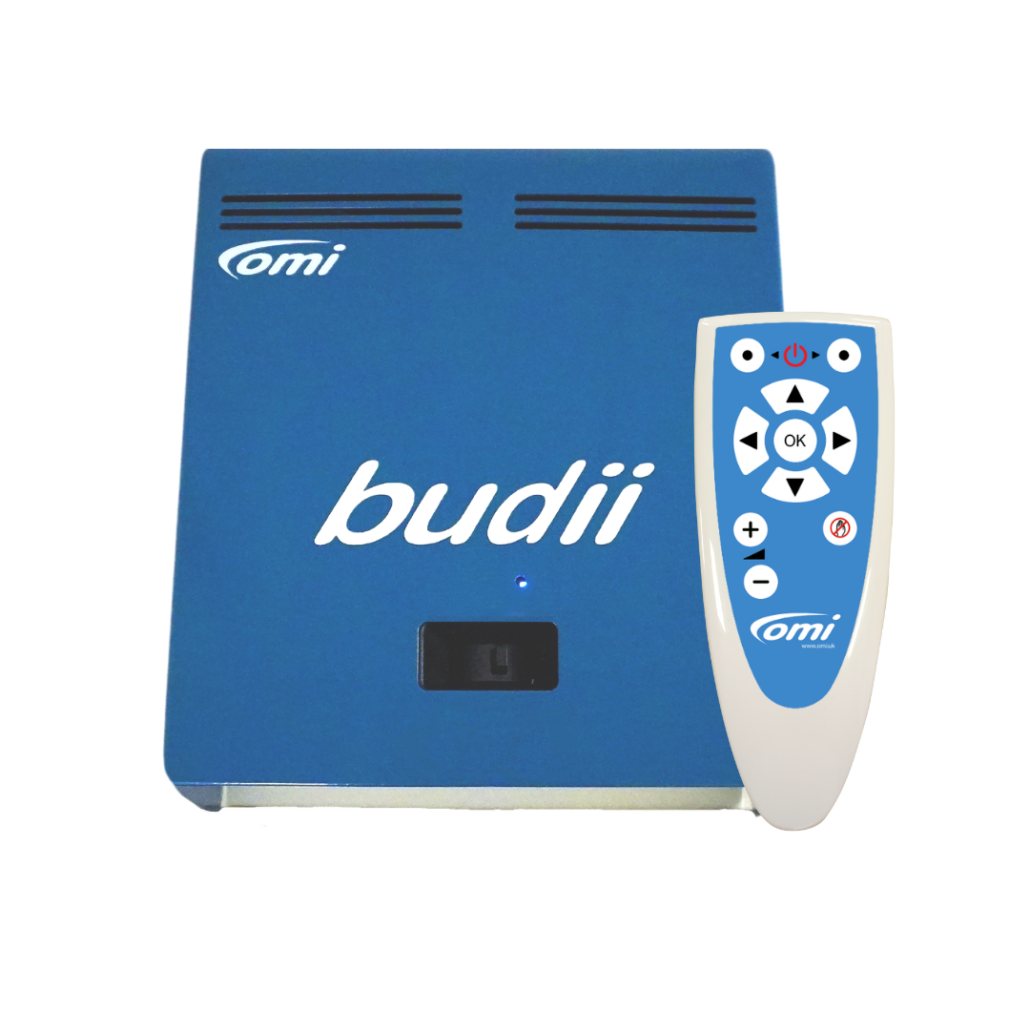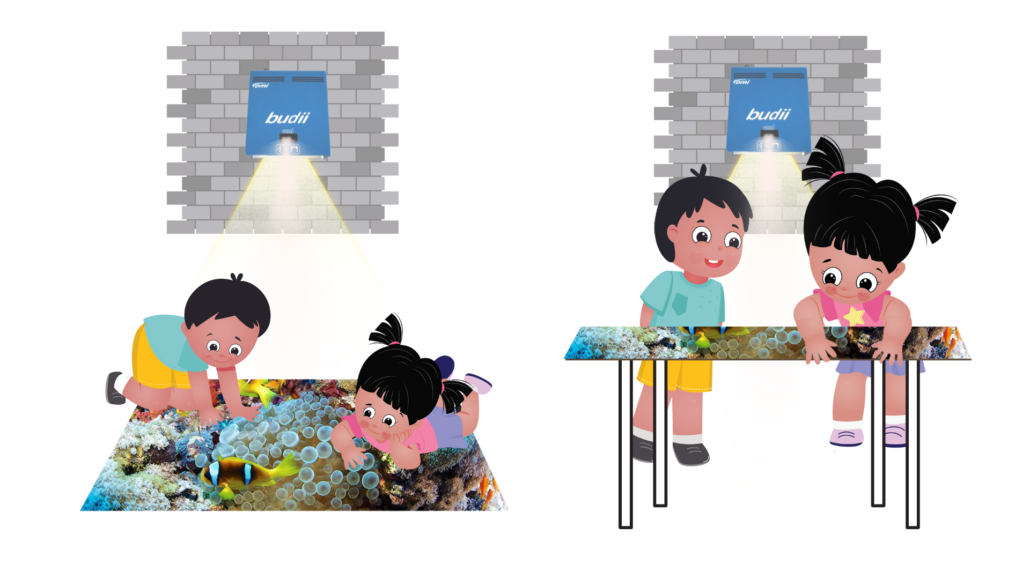 Budii is our brand-new sensory system, specifically designed for home users with special-education needs and disabilities (SEND). This compact unit is modelled on our multi-award-winning Mobii system, that is widely used in institutions across the UK, and world over.
Budii supports the whole range of special needs in SEND, and has proven especially helpful to those with:
•

Spina bifida

•

Autism (ASD/ASC)

•

Weak/poor muscle tone

•

Cerebral palsy

•

Balance and co-ordination difficulties

•

Muscular dystrophy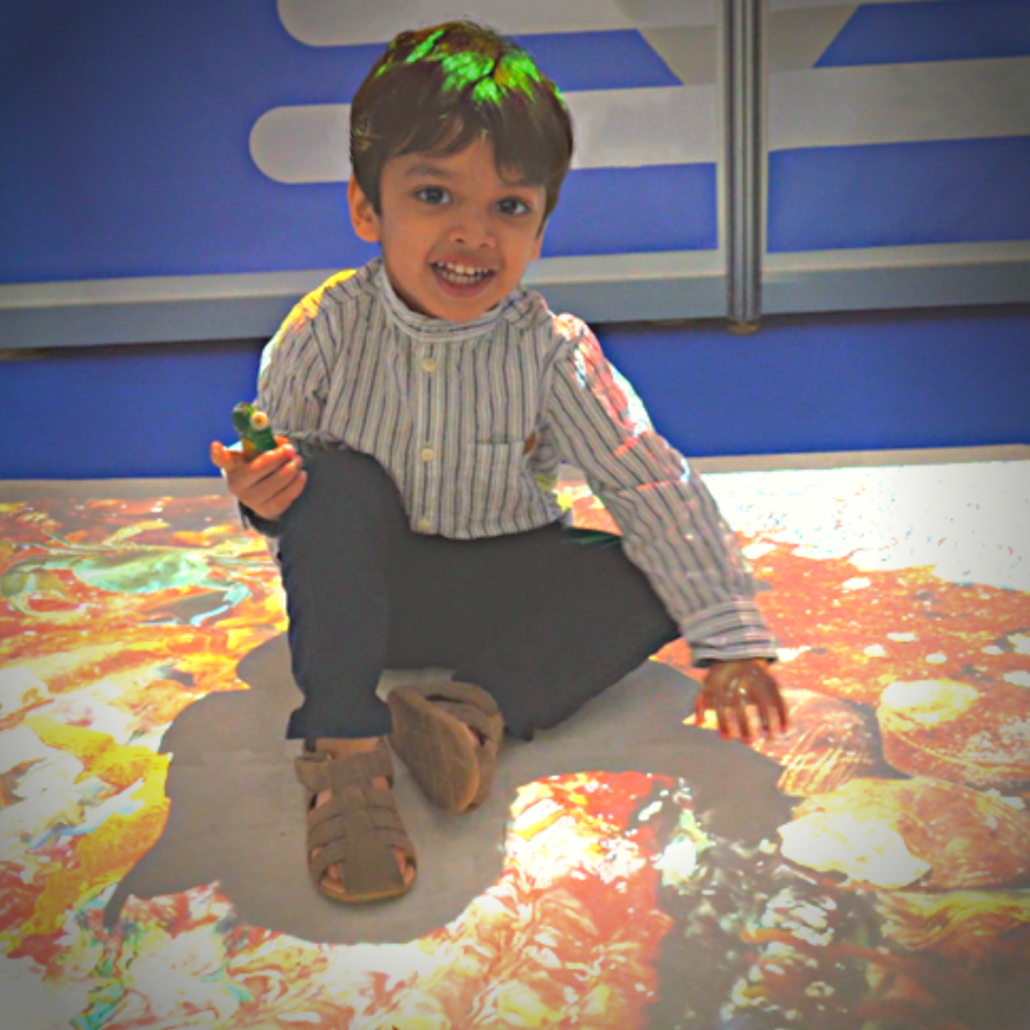 • Supports physiotherapy and occupational therapy in a fun way 
• Stimulating and educational activities, developed by education professionals
• Highly engaging – allowing parents time to step back a little.
• Calming effect both during and after meltdowns
•  Intuitive system that can be used independently
•  Enables social play with friends of all abilities
Which activities are included?
These activities have been developed in collaboration with experts in the SEND field over the past 17 years, and are embraced and endorsed by OT's, PT's, and clinicians. They provide cognitive and physical stimulation, improve communication and motor skills, while reducing anxiety. Teaching through fun has a calming effect. Activities include:
• Our most popular sensory activities such as; tranquil water scenes, 'colouring' revealing nature scenes, animals, popular objects, forms of transport, quizzes, splatting moving objects, musical instruments, etc.
• Activities covering subjects like basic numeracy, shapes and colours.
• Popular activities from our Autism Suite covering; social interaction, flexible thinking, personal organisation, emotional understanding, sensory calming.
• Most popular ball games and the newly released catch game – both with and without scoring.   
Popular games and activities
Where and how do I install it at home?
The system can be mounted on a wall in any bedroom or a dedicated play / sensory room in the house. Using the bracket provided it can be mounted at any height between 1.4m and 2m.
The higher it goes, the larger the image on the floor. As a guide, at a height of 1.4m, the image will be 1.4m wide, at a height of 2m it will be 2m wide. It is advisable to install it away from windows or other sources of natural daylight.
For safety reasons we recommend the installation to be carried out by a professional tradesman – comprehensive instructions included in the product manual.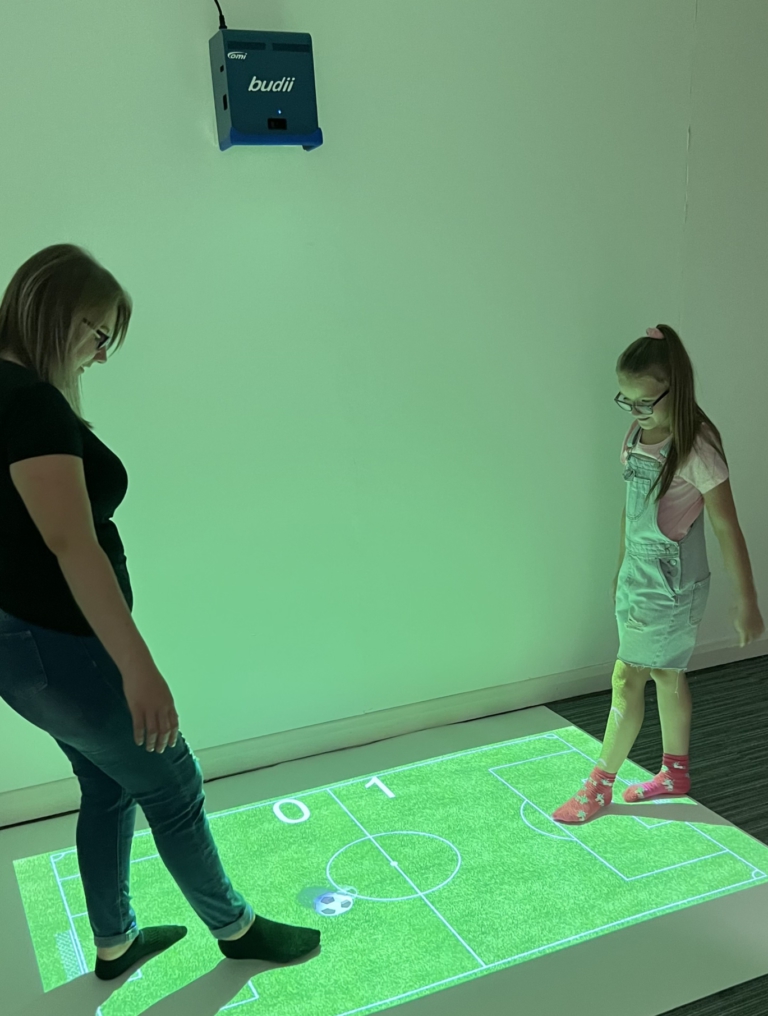 The Budii can be easily switched on and off from its user-friendly remote control. Navigation is simple using the arrows on the remote, just press 'OK' to load your chosen activity and away you go.
All activities and games are colour coded and are clearly displayed on the home screen. Each activity has its own name, description and relevant notes / clues for its use.
Auto Play is a very useful feature that can allow the child to play independently, you can automatically load and play activities in a selected folder in a sequence, for 2 minutes each.
Interaction Freeze is another useful feature that can allow the activity to pause, in order to prompt communication and turn taking.
Refer to the user manual provided for guidance and ideas on how to get the best from your Budii.
What surface can it project onto?
For best results we would suggest using white or light/pastel coloured smooth surfaces with no patterns to project onto. Budii can be used on;
• A floor
• A table
• A wheelchair tray
• A tent
• An umbrella
Or any other horizontal surface.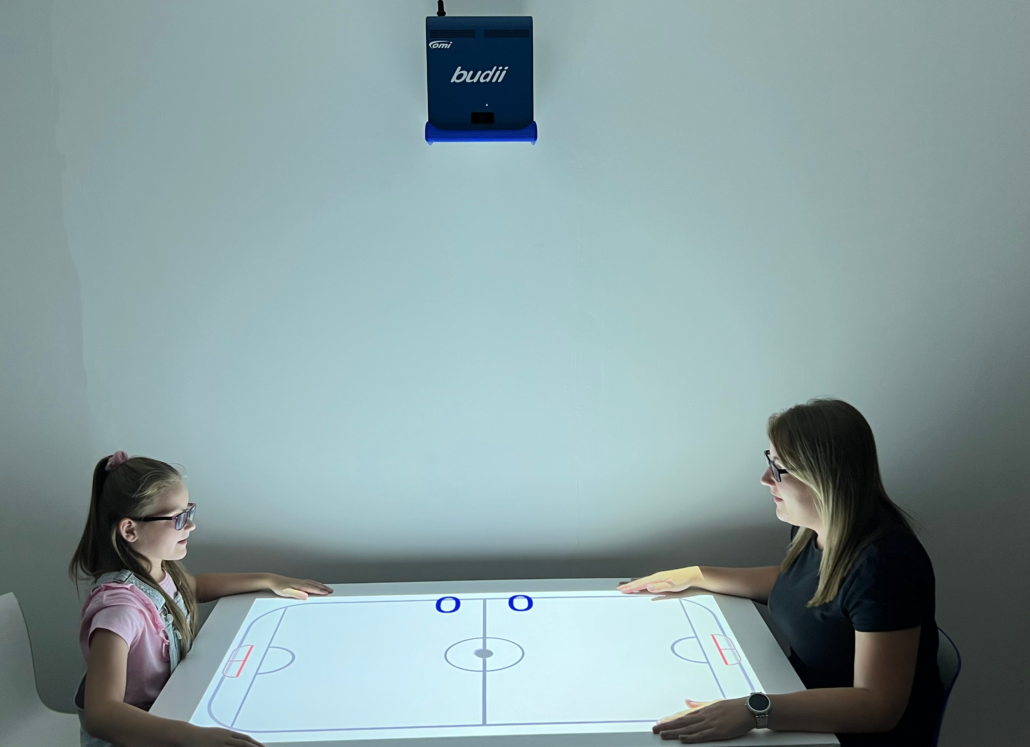 The system is provided with the following elements;
• The Budii unit – preloaded with the Budii Sensory suite
• Remote control
• Wall bracket
• 3-metre mains power cable
• User manual
• Product manual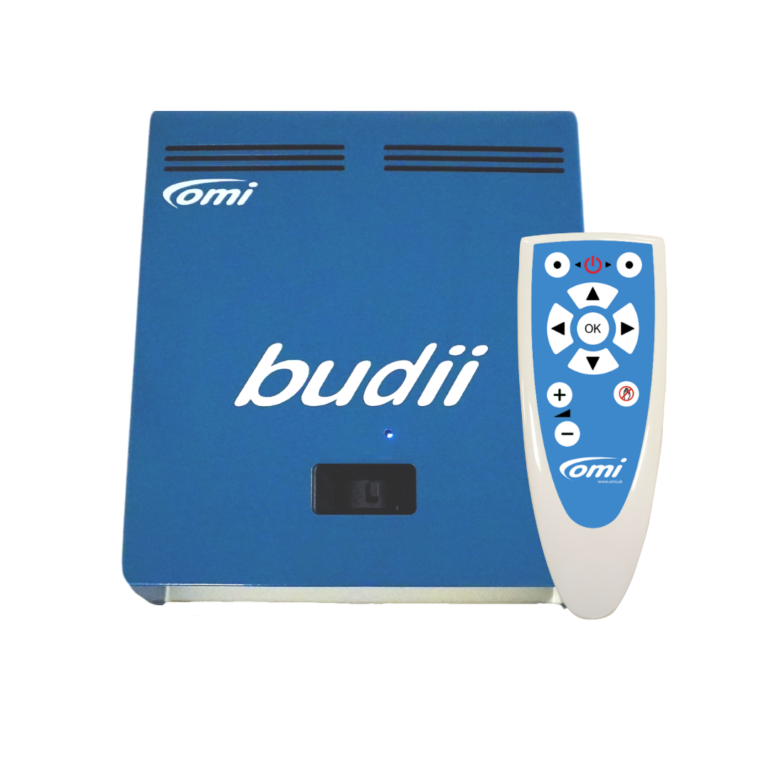 Budii on a Vecta sensory trolley by TFH
To order a Budii system, please contact us using the contact form below or call us on: 01442 215 555
We are still offering parents an opportunity to join the 'Early-Bird Budii Club' – please see details below.

Complete Budii system price £2,950- ex VAT
Early-Bird offer price £2,655- ex VAT, applies to parents in England & Wales
Fully refundable deposit of £295- required to secure the limited offer!
This product qualifies for VAT exemption