Interactive projector helps dementia patients in Bournemouth
AN INNOVATIVE new piece of equipment at Royal Bournemouth Hospital has been praised for bringing joy to patients living with dementia.
Bournemouth Hospital recently took delivery of a new sensory projector which uses meaningful activities to encourage movement, active participation and shared enjoyment for patients.
The omiVista Mobii interactive projection system is designed for people at all stages of dementia. It helps users achieve greater socialisation and communication, physical movement and lucidity.
Katie Horswill, dementia and delirium team lead at Bournemouth, said "We arranged for a demonstration of the omiVista on one of our older persons wards and instantly saw the huge positive impact it would have on our patients and staff.
"We are currently caring for a gentleman who is living with dementia who was quite withdrawn when he first came into hospital and we needed to find a way to engage with him. We thought we would try the omiVista.
"We chose to use a picture of an unpainted, black and white fence projected onto a table. I placed one of the paint brushes in the patient's hand and asked him if he would kindly help me paint the fence. He instantly started painting and the projected image started to fill with colour.
"It was so lovely to see and quite emotional to watch."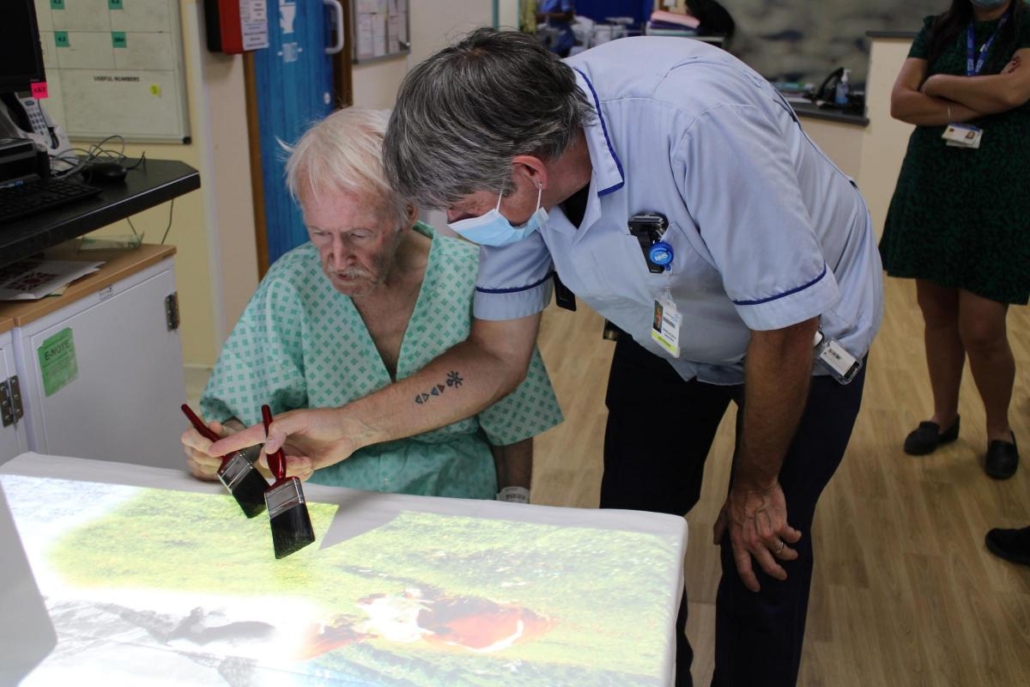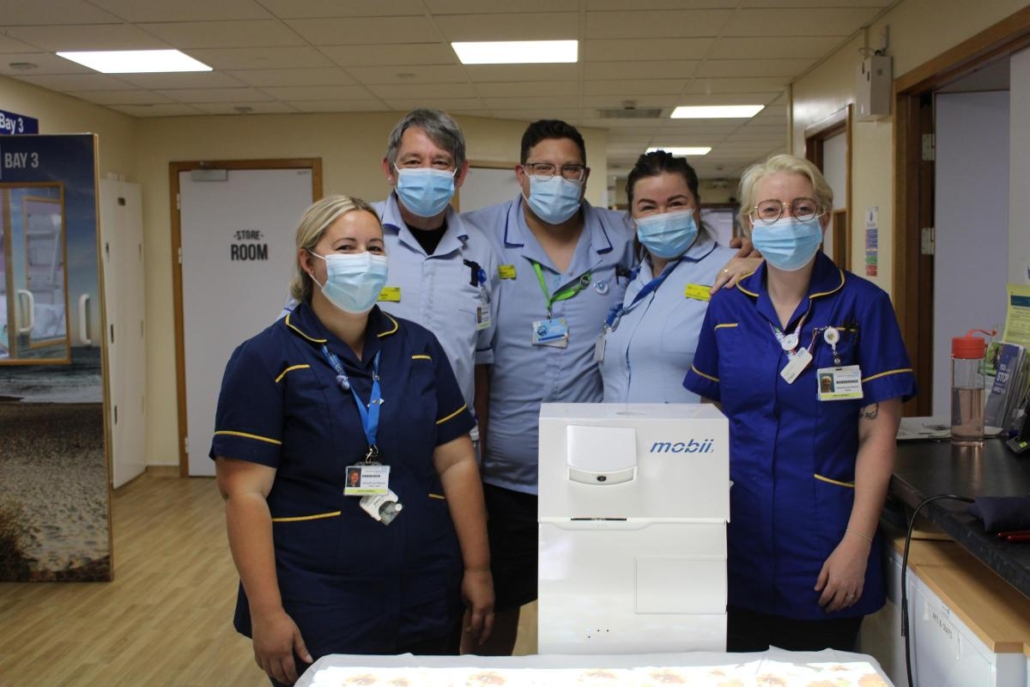 https://omi.uk/wp-content/uploads/2023/03/dementia-patients-in-Bournemouth-1.jpg
800
1200
Soorj Gill
https://www.omi.uk/wp-content/uploads/2020/02/omi-logo-300x175-1.png
Soorj Gill
2023-03-21 10:26:13
2023-03-21 10:29:23
Interactive projector helps dementia patients in Bournemouth