The sensory technology company, OM Interactive, has won the Outstanding Dementia Product category in the 9th National Dementia Care Awards 2018.
Anna Park, Care Consultant at OM Interactive said:
"We feel honoured that the valuable contribution our Mobii magic surface interactive table is making in Care has been recognised in this way.  Stimulating and engaging those living with dementia in meaningful person-centred activities is so important in care homes, centres and hospital settings across the UK.
Our dedicated team of engineers and designers have used all of their combined talents to create a product that is fully mobile with rich and varied activities that can be used anywhere from bedsides to floors and dining tables. An engaging resource for people at all stages of dementia, their families and those who live and work with them. We love what we do and this will encourage us to keep delivering the very best in interactive experiences for all ages and abilities"
For more information on our Mobii magic surface system please visit www.omi.uk or call 01442 215555
Winners of the National Dementia Care Awards were presented with their trophies by host MP Hazel Blears at the high-profile Gala Night held on Thursday, 8th November at the Hilton Brighton Metropole attended by over 450 guests.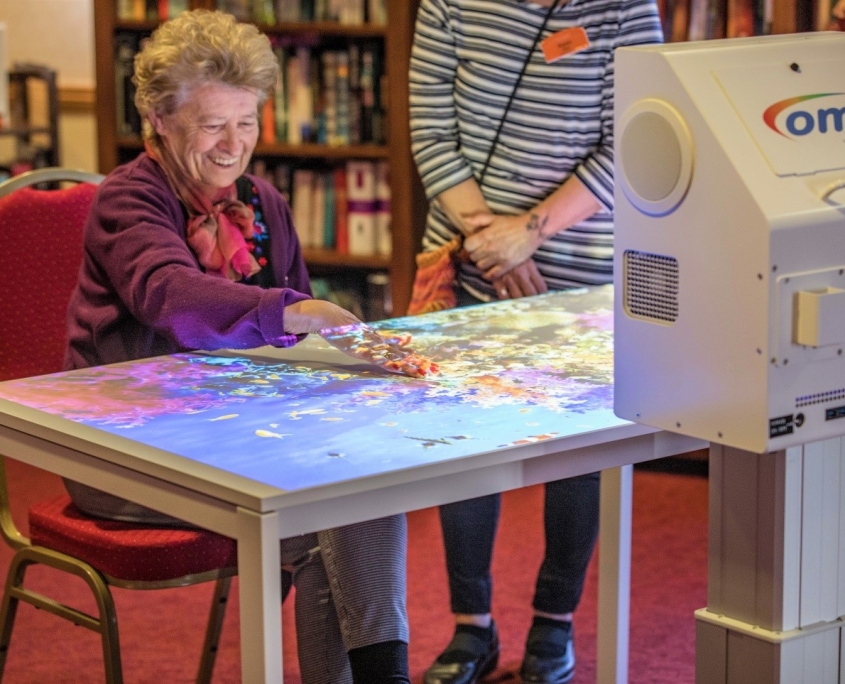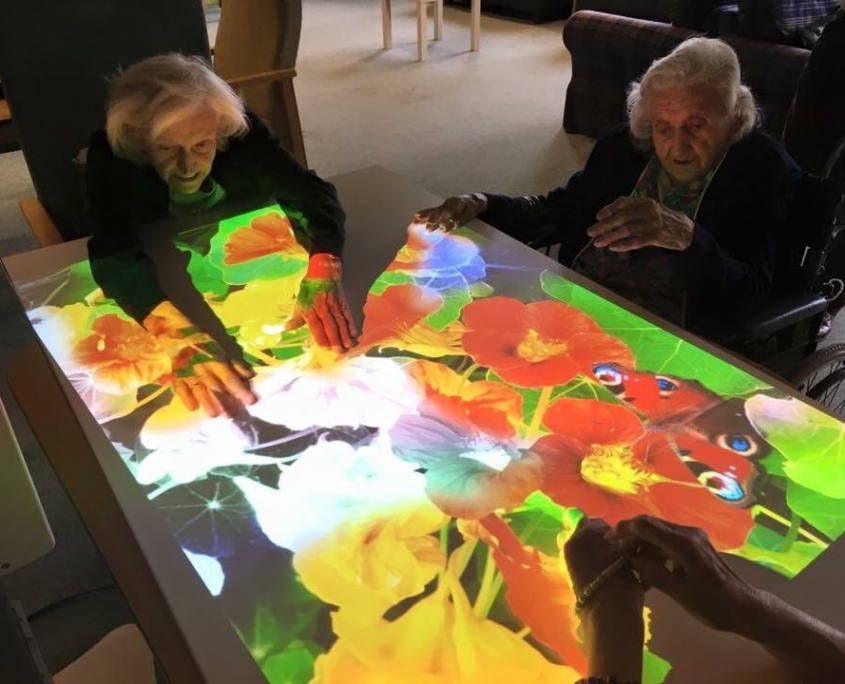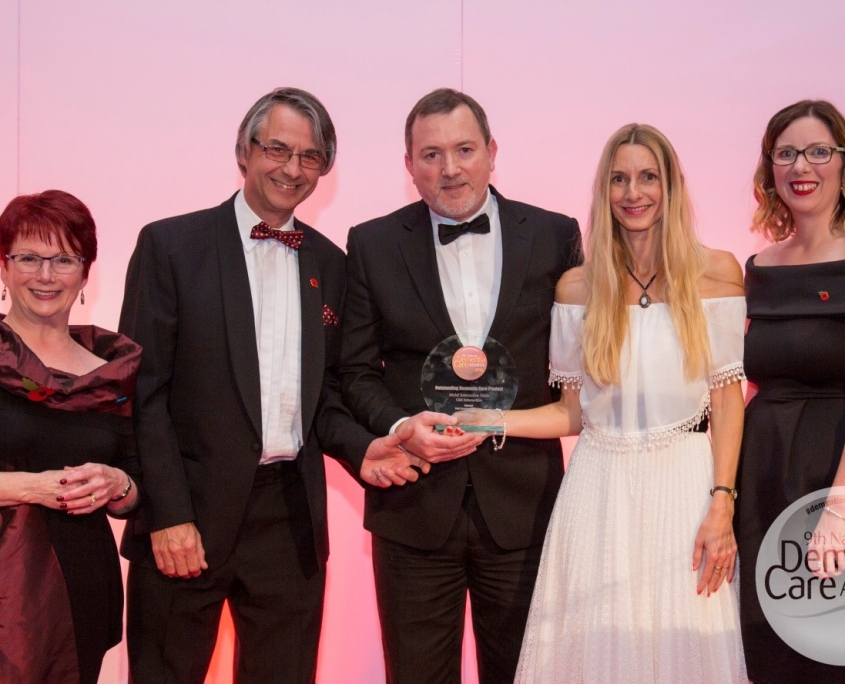 From left to right MP Hazel Blears, Andy Park Head of Technical Development at OMI, Mark Gilbert Designer of the Mobii magic surface Product at OMI, Anna Park Care Consultant & Mobii magic surface Content Developer at OMI and Laura Steward of Four Seasons Health Care who sponsored the award.
About the Awards:
The National Dementia Care Awards is an annual event organised by The Journal of Dementia Care, a multidisciplinary journal for all professional staff working with people with dementia, in hospitals, nursing and residential care homes, day units and the community. The awards were created to recognise the very best people in the dementia care sector, whose exceptional work and contributions make better, person-centred care a reality. There were 16 categories to enter overall and there were four or five finalists in each category with two independent judges. For more information and all categories, please visit http://www.careinfo.org/dementiacareawards/
Media Contact
Gaby Gineviciute – Deputy Events Manager
Email: events@hawkerpublications.com
Phone: 020 7720 2109
For high resolution digital pictures of the winners, please email events@hawkerpublications.com
These pictures could be emailed directly to a newspaper on request.
https://omi.uk/wp-content/uploads/2020/01/omi-DCA-2018-Winner-logo-300x291-1.png
291
300
Simon Gurney
https://www.omi.uk/wp-content/uploads/2020/02/omi-logo-300x175-1.png
Simon Gurney
2019-01-31 12:53:02
2021-08-06 10:09:25
Press Release